Pirate Extravaganza on Jolly Rover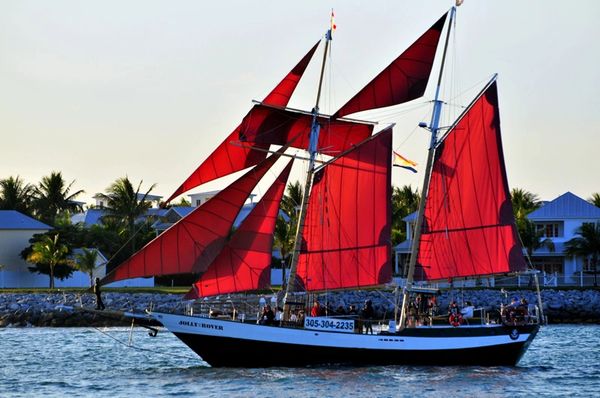 Pirate Extravaganza on Jolly Rover
Wednesday May 1st 5:30-9:30pm
This is going to be a Pirate Extravaganza! We'll meet at 5:00 at Key West Smuggler for Whiskey tasting and Pirate Balls appetizer provided by our own private Pirate, Captain K'Raven.  He will tell us stories and give us some history and Key West legend & lore.  Captain KRaven will then escort us to the Jolly II Rover at 6:30 where we will have a two hour Pirate Sunset Sail and enjoy the high seas and shoot cannons at Fury boats.  After the sail, we will go to the White Tarpon for complimentary bites.  We can take over the entire place and eat, drink and be merry!
Jolly Rover is a byob ship so we will make a big batch of rum punch!
This trip is valued at over $180 so please remember the mandatory tip of a minimum of $10 to both Cap't Kraven and the Jolly Crew. (Bring exact cash) This ship holds 41 people and 30 have been blocked out for us.  There are 11 seats that will go to other earthlings.
We will also have a special 15% discount at Fairvilla available for anyone who needs last minute Pirate costumes!
Dress like a Pirate! Yo ho ho and a batch of rum punch!

Featured Products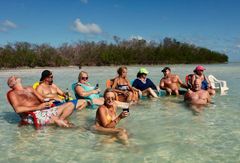 ELITE SLIDEBOAT TRIP TO MARVIN KEY
$50.00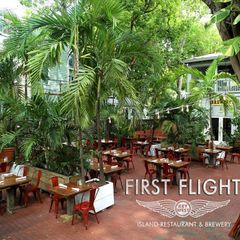 Conchfish Luncheon
$25.00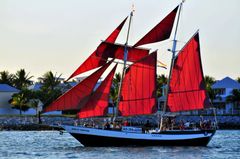 Pirate Extravaganza on Jolly Rover
$55.00